According to the Mayo clinic, friendships enrich our lives and improve our health. They increase our sense of belonging and purpose. Friendships can boost our happiness and reduce our stress. They not only improve our self-confidence and self-worth, they also help us cope with traumas.
A couple of weeks ago, I flew to the Southwest for two reunions with friends - one with the surviving women from my breast cancer support group and the other with my "Sunday Sistas" from the East Mountains. We had a fabulously fun weekend of wine tasting, good food, spa time, and lots of laughs.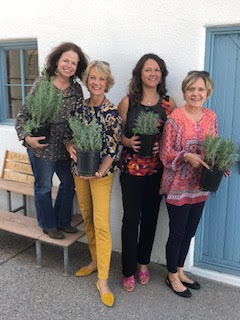 I found these two groups of friends when I was going through some of the worst times of my life ~ my divorce and my cancer diagnosis. These women are true friends who stand by you through good times and hard times.
Real friends are hard to come by. I've lived all over this country from Georgia to Hawaii to Maryland to New Mexico to California. I've met many people through college, military life, single parenthood, corporate life, church, education, and everyday life.
I've made a lot of friends and I've lost some, too. Through it all, I've learned the value that friendships bring to my life. Friends keep you balanced when the rest of your world feels like it's spinning out of control. What I know now more than anything else, is to cherish my friendships!